Learn how to make this simple DIY heating pack that's ideal for aches and pains. This rice sock can also serve as a cooling pack for headaches and inflammation.
Do you suffer from muscle tension, aches or pains? And do you have sneaky sock gremlins stealing your socks, separating pairs of your socks forever? I know the struggle. Here's how to feed two birds with one scone.
Don't throw away the leftover lonely sock in your sock pairs: Give mismatched socks and old socks a second life by turning them into a DIY heating pack.
Heat Therapy Benefits: When the rice sock is warmed, it stimulates blood flow and works wonders to relieve muscle tension, stomachaches, and menstrual cramps. This DIY heating pack is also a great gift for new moms: it encourages milk let-down when pumping milk.
Cold Therapy Benefits: When the rice sock is applied cold, it helps reduce pain by decreasing inflammation and swelling. It can be useful in treating headaches and comforting during a fever, for instance.
How to make a DIY Heating Pack
Basic Materials for your DIY Heating Pack:
An old cotton sock – no synthetic fabric in microwave!!
0.5 cups of white rice (ideally purchased package-free)
A pair of scissors
Thread
Big-eye needle (or iron-on Velcro instead)
Optional: dried aromatic herbs
Additional (if you're feeling artsy):
Pencil
Cotton embroidery threads (we used black, pink and light grey)
Liquid Stitch (permanent adhesive fabric)
White eco-felt sheet 9″ x 12″
Use your imagination to customize your rice sock in creative ways! You can go thrifting for knickknacks to sow on as decorations. We love finding secondhand fabrics and trinkets for this kind of project at The Scrap Exchange in Durham, NC.
Instructions to make your DIY Heating Pack:
→ Want to skip the artsy part? For immediate pain relief, skip to step 6.
Artsy:
Draw the face of a ferret or other animal on the felt sheet with a pencil.
Embroider the ferret's eyes and nose with the black thread.
Cut out the ferret's face.
Glue the ferret's face to the toe of the sock. Let it dry for 30 minutes. Set something heavy on top of it, like a book, to press the fabric onto the sock.
Sew markings along the ferret's "back", spacing them out every ¼" – ½" or so. Don't forget to lock the thread. We used light gray and pink threads.
Basic:
Fill your old cotton sock with uncooked rice about ¾ of the way up. Leave some space for the grains to shift around, so that it lays snuggly on the areas of your body that you want to soothe.
To close the sock either sew it shut or use iron-on Velcro. With the Velcro option, you can later switch out the herbs or the rice for other types of grain (or cherry pits!).
Instructions for use of your rice sock:
To use your DIY heating pack, microwave the rice sock in 30-second intervals (do not exceed 2 minutes total). To use the rice socks as cold packs, place the sock in the freezer for about 45 minutes.
Enjoy your DIY heating pack, and congrats on giving your sock a new life!
Want more ideas for relieving menstrual pain? Check out our 5 Remedies for Period Cramps Relief.
Will you give this DIY heating pack a try? Would you enjoy receiving one as a gift? Share your thoughts below!
Xoxo,
Cristina
P.S. You could also turn your socks in a sponge, instead! Learn how to make you own eco-friendly dish sponge, the tawashi scrubber. Or check out our other crafts.
Want to learn more about Zero Waste menstruation?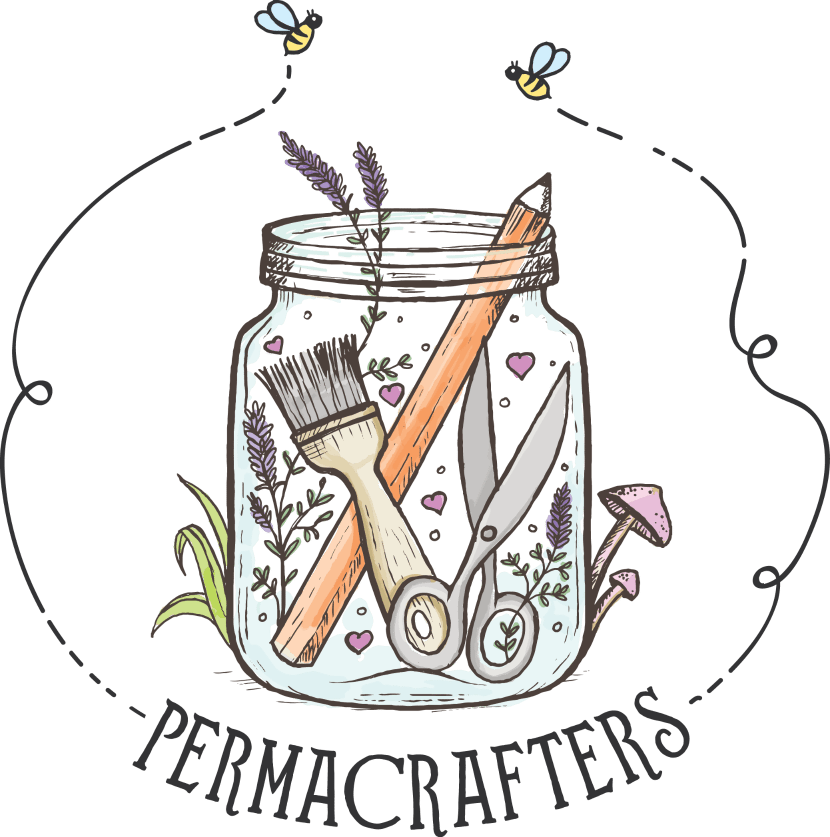 You're in luck! Sign up now for our ONLINE VIDEO COURSE that walks you through all your Earth-friendly menstruation options, from cloths pads, to cups, period underwear and more. It also explores herbal remedies and practices for managing period cramps.