How to Make Wool Dryer Balls
Looking for an eco-friendly DIY alternative to toxic dryer sheets and fabric softeners? Wool dryer balls are easy to make, safe, reduce static cling, soften clothes and decrease drying time!
— Permacrafters gets commissions for purchases made through links in this post. We encourage you to prioritize secondhand goods whenever possible. —
Do you use single-use dryer sheets or plastic dryer balls to dry your laundry? Consider switching to an option free of toxic chemicals that doesn't harm your health or the planet. Wool dryer balls are a cheap and effective alternative that will save energy and money!
Fabric softeners and dryer sheets: hidden hazards
Fabric softeners and dryer sheets contain so many harmful chemicals that the Environmental Working Group's official recommendation is to refrain from using them altogether. When you dry your clothes with them, they leave a layer of quaternary ammonium compounds or "quats". Quats can result in skin and respiratory irritation, have been linked to occupational asthma, and were found to significantly reduce fertility in mice. The sheets and softeners are also made with fragrance, a term under which hides a trademark secret with ingredients such as phthalates and synthetic musks (suspected hormone disrupters), 1,4-dioxane (carcinogen), linalool (allergen), chloromethane (developmental toxicant), and many more toxic chemicals (read the 2008 University of Washington study here).
Safe DIY wool dryer balls and dryer sheets
Thankfully, it's quite easy to make your own dryer sheets or dryer balls that are toxic-free and effective. While I air-dry my laundry whenever possible, the dryer is a nice luxury to have available. Cristina and I have been using our own homemade dryer sheets made from old cotton rags, vinegar and lavender essential oils (learn how to make them here). We love these sheets, because they are reusable, soften our clothes, reduce static cling and add a pleasant smell to our clothes. However, there is one function that they lack, and that's reducing drying time.
Benefits of wool dryer balls
To shorten drying time, we decided to felt our own wool dryer balls. We purposely steered clear of plastic dryer balls, as they often contain polyvinyl chloride (PVC), which is made from vinyl chloride (a known carcinogen). Other than PVC's link to cancer, its production and disposal also has many environmental concerns.
Wool dryer balls are excellent alternatives to both plastic dryer balls and dryer sheets in that they are nontoxic, reusable, made from a renewable resource, and have no negative environmental impact. These wool dryer balls:
1) reduce static cling,
2) soften clothes and  avoid crinkles through their pummeling action,
3) naturally scent your laundry if you add drops of essential oils to them, and best of all,
4) they reduce the drying time!
How so? They increase airflow by creating air pockets as they tumble, and they pull moisture from clothes. They contain naturally secreted grease called lanolin that has a waterproofing property, which ensures that the wool balls don't retain water or become moldy.
How to make wool dryer balls
Making these wool dryer balls is quite easy and a fun crafts activity to do with children!
Here's what you'll need to make your wool dryer balls. To reduce drying time, we recommend making anywhere from 4 to 6 balls.
Materials:
a. 100% wool yarn (about 50 yards for 1 wool dryer ball).
The yarn MUST be 100% wool without any acrylic or else it will not felt.
White or grey color to ensure it doesn't stain your clothes (I used red because I mainly use these for drying cloth diapers or towels).
Must NOT say "machine washable". Look instead for "felting wool for washing machine felting".
b. Pantyhose or stockings (that you won't be wearing again)
c. Blunt-tip needle
d. Scissors
e. String
Steps:
1. Wrap the yarn around your index and middle finger 10 times, leaving a small space between your fingers.
2. Slide the yarn off your fingers, squeezing the yarn in the middle so it doesn't come loose. Wrap more yarn around the middle of your bundle 10 times to hold it together.
3. Continue tightly wrapping the yarn around and around to begin forming a ball. Keep going until you've used up about 50 yards of wool, or until it reaches the size of a tennis ball.
4. To secure the final strand of yarn, thread the strand through your blunt-tip needle and wedge it tightly under other strands. Cut the excess yarn end.
5. Slide the wool dryer balls in your pantyhose or stockings. Use your string to tie tightly between each dryer ball. (Cut stockings if necessary.)
6. Wash your dryer balls on high heat with your load of laundry. (Make sure to not wash clothes on high heat that will shrink – or that you're concerned about staining if you used colorful yarn! Best to use cloth diapers, rags or towels.)
7. Dry the wool dryer balls on high heat.
That's it! Release your wool dryer balls from the stockings and make sure the balls have felted. The wool strands should all be stuck together smoothly and securely. If not, repeat the washing and drying. You can use the leftover stockings to make a deodorizing hamper ball with baking soda and essential oils (learn how here).
Are you loving these DIY green cleaning crafts?
Learn how to make your own sponges from old stockings in our guide to eco-friendly sponges! You'll also learn how to grow sponges (whaaat?!) and which sponges are least harmful to the planet.
To use, put 4-6 balls in your dryer. If the balls begin falling apart, repeat the felting process. For scented laundry, add several drops of essential oils (such as lavender) to each ball right before using them. We recommend opting for essential oils from Aromatics International, which are sustainably produced, tested for purity, and contain no synthetics.
What do you think of these wool dryer balls? Will you give them a try? Comment below!
Hugs,
Christelle
3-Day Green Cleaning Challenge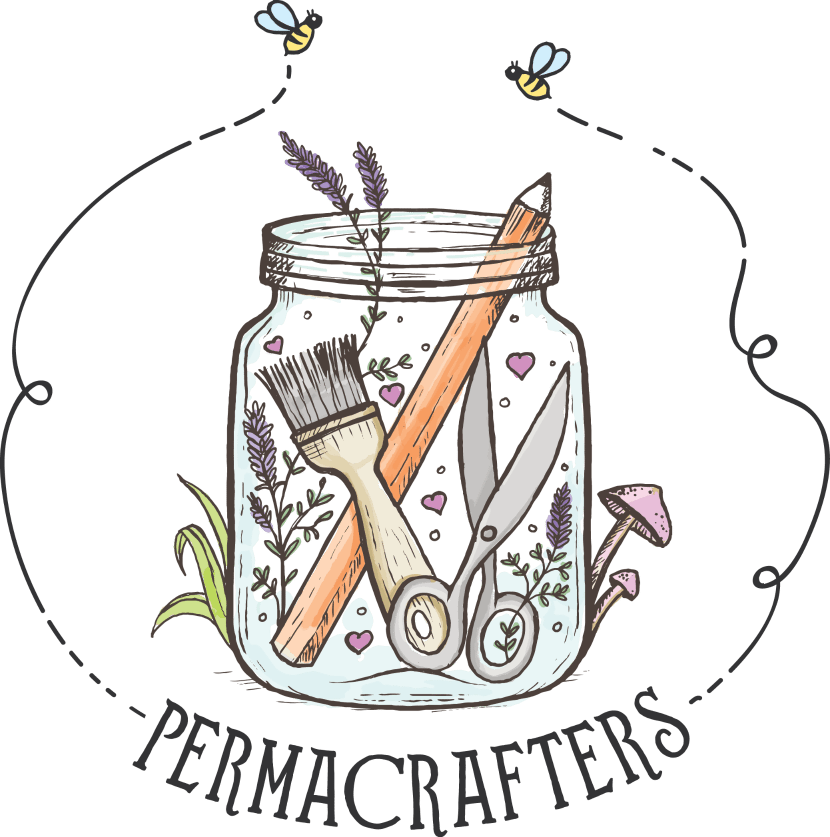 Join our FREE 3 day green cleaning challenge to make your own DIY products. Start your journey to a healthier home & planet!