Learn about our online course:
UNIT: ACTIVISM & ECOLOGICAL CHALLENGES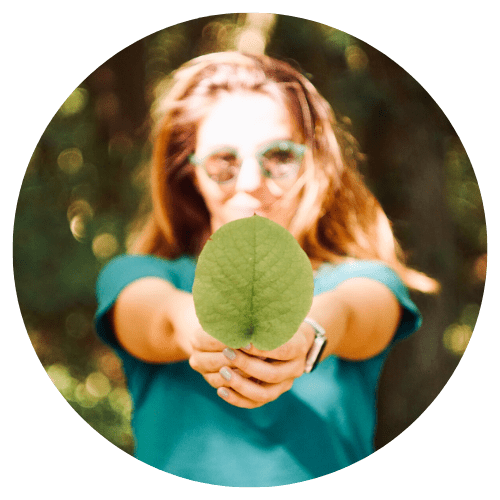 Module 1: Environmentalism
This first chapter defines environmental activism and gives an overview of the history of environmentalism. 
Module 2: Threatened Forests
Learn about the importance of forests, and the threats to forest ecosystems including deforestation and forest fires.
Module 3: Biodiversity Loss
The Earth is full of an incredible biodiversity of species, ecosystems, and biomes, and yet due to human activity, we're facing the 6th mass extinction on our planet.
Module 4: Environmental Justice
This module covers environmental justice issues, from environmental racism, requirements for a just transition, environmental migration and the repression of activists.
Module 5: Climate Change
This section explains the basic concept of the greenhouse effect and studies the IPCC report and climate projections.
UNIT: PERSONAL LIFESTYLE CHANGES
Module 6: Changing Habits
Personal lifestyle changes are absolutely part of the solution to creating a healthier planet. They're a great place to start (but a terrible place to stop).
Module 7: Diet
Human diets have an ecological impact in terms of air & water pollution, deforestation, soil degradation, water use, and carbon emissions.  
Module 8: Children
Analyzing the eco-anxiety around having children in uncertain times, and how to raise children within a permaculture parenting framework. 
Module 9: Greening your Home
Learn about the many ways to green your home, from switching energy providers, to using greywater, rainwater harvesting, natural building, and more.
Module 10: Travel
Modifying personal behaviors to cut our ecological footprint and scaling up lower-carbon transport solutions. 
Module 11: Education & Work
Learn about educational opportunities to deepen your environmental literacy, and get inspired to green your workplace.
Module 12: Money
In this section, we cover eco-friendly finances, from spending habits, to donating, choosing clean banks, and impact investments.
UNIT: UPDATING OUR ACTIVIST SOFTWARE
Module 13: Comfort Zone
What are the dos and don'ts of stepping out of your comfort zone to take a stand for the planet?
Module 14: Political Expression vs. Political Action
Learn the key difference between political expression and political action: demanding change vs. directly solving problems.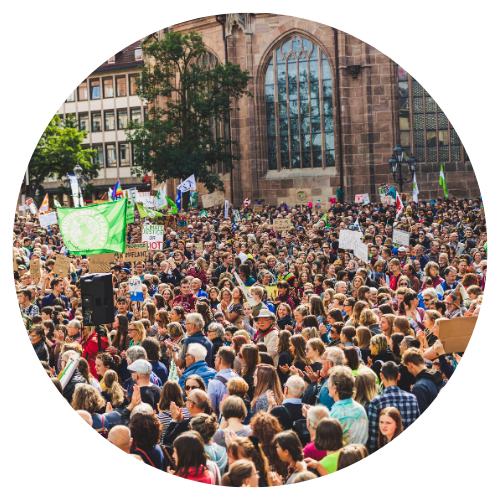 Module 15: Legal Protests vs. Civil Disobedience
What is the difference between legal protests and civil disobedience? Why does civil disobedience work?
Module 16: Being the Change vs. Stopping the Destruction
Both of the activism strategies are commendable. Can one exist without the other?
Module 17: War Mentality, Blaming the Consumer & Radicalism
Exploring the good vs. evil narrative within the environmental movement, and getting to the root of the ecological crisis.
Module 18: Strategies for Addressing the Root of the Problem
Analyzing the psychological and cultural barriers to breaking old habits and how to change the resistance strategy.
Module 19: Campaigning: How to build a movement
Building a successful social movement requires a strategic plan and targeting the opponent's pillars of support.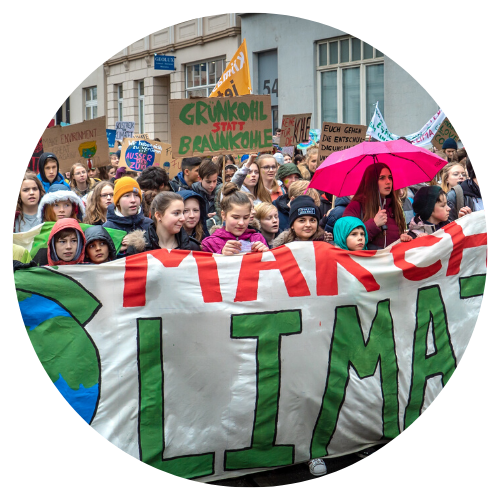 Module 20: Getting Involved in Protests
Learn about the many forms of environmental protest that activists take part in.
Module 21: Getting Involved in Politics
This section delves into voting, lobbying, petitioning, and even running for office.
Module 22: Influencing Business
How can we influence businesses to change their practices? What techniques work for small businesses vs. big corporations?
Module 23: Volunteering
Contribute to the protection of natural places in your community through direct positive action or through awareness raising.
Module 24: Being an Environmental Educator
The importance of having time in nature, how to learn and teach about ecological challenges & solutions, and holding difficult conversations. 
Module 25: Grief, Fear, Despair, Anxiety
Difficult feelings naturally arise as a response to the destruction of our ecosystems. What are some tools for coping?
Module 26: Regenerative Culture
Burnout is very common among activists. Discover how a regenerative culture can help build resilience. 
UNIT: INTERVIEWS WITH ECO-CHANGEMAKERS
Module 27: Meet Over 20 Eco-Activists
Hear stories around the globe from natural builders, to zero waste chefs, upcycling artists, conservation campaigners, green film festival creators, climate activists, financial activists, and more.
What does this workshop include?
Lifetime access to the video tutorials
for all 26 modules (9+ hours)
A 418-page PDF workbook
that contains all the information from modules 1-26, helpful graphics and quotes.
Review questions
to help you assimilate the class information
Watch the videos on any device.
This online workshop is self-paced. Start whenever you want at your own convenience! The course materials are yours for life.
Access to an exclusive student forum
You will have access to a supportive online community hosted on Facebook to submit your questions and share your successes or difficulties. It's a wonderful opportunity to get feedback and motivate one another.
Access to workshop updates
As we add content to our workshop over time, you will have access to all updated information.
Christelle is an environmental educator with a background in environmental studies (BA), natural resources management & sustainable development (MA), permaculture (PDC), and herbalism. She has also been an environmental activist for the past 25 years from the age of 7 when she discovered her passion for environmental protection. Christelle has experience working in the environmental field with green NGOs including OneAction, United Nations Environment Programme, Greenpeace, World Wildlife Fund, and the Eco-Institute at Pickards Mountain. 
Still have questions? Send us a message!
Frequently Asked Questions
How long do I have access to the course for?
How does FOREVER sound? You keep the courses as long as the internet exists.
Do you offer refunds or exchanges?
Permacrafters does not offer refunds, as stated in our Terms of Use. All sales are final (unless you accidentally purchased the course multiple times). We are a mission-based business that offers accessible pricing, therefore our profit margins are low. In the digital content world, where courses are immediately downloadable, there's unfortunately a high prominence of content theft through illegitimate refund requests. Our two-person team can't allocate the time required to keep up with this regrettable trend. 
However, we want to assure you that if there are any updates you wish to see to the course or any additional modules or plant profiles, we will immediately seek to make these improvements. Do not hesitate to ask, because we create new content every week and are constantly updating our courses and adding new video lessons.
To give you further peace of mind, in some cases we can offer exchanges. We are so confident that you will love this course, that if by day 7 you aren't delighted, you can exchange the course for any of our other courses of equal value.
Sign up today for lifetime access to the Environmental Activism online course.
Program Fee: When you register for our course, it's up to you to determine a fee that feels right to you. We're taking a leap of faith, and we trust that you'll catch us. Our Earth is facing an ecological crisis, and we want as many people as possible educating themselves about how to become an environmental changemaker. You get to choose a fee that both makes you feel like you're making a real commitment and that respects your financial situation.
On the checkout page, if you feel the need, you may use the codes below to apply a discount.