Natural Face Moisturizer Recipe
Make this natural face moisturizer recipe with safe & eco-friendly ingredients for a silky smooth homemade lotion you're sure to love. 
We love making our own DIY cosmetic products that are free of toxins and made with Earth-friendly ingredients. So much so, in fact, that we created a whole course on the topic called Zero Waste Body Care & Cosmetics. One of my favorite recipes from that course is our natural face moisturizer recipe, concocted by my husband. It's a homemade lotion made with eco-friendly ingredients.
Are face moisturizers necessary?
The term 'zero waste' refers to material waste, but also to wasteful practices. So, let's set the record straight on moisturizers. Is the daily use of natural face moisturizers a necessary practice? In most cases, no. The human body is generally designed well enough to hydrate the skin adequately on its own. However, if you suffer from acute or chronic dry skin problems due to eczema, cold air, wind, or air pollution, you would certainly benefit from moisturizing to treat the issue. Additionally, if you're using facial cleansers that are removing sebum and intercellular lipids from your skin, you'll benefit from a moisturizing treatment (… but you may want to question whether in your particular case such a cleanser is actually necessary).
What exactly is the problem with daily moisturizing when there's no acute or chronic condition to treat? As Board certified dermatologist Dr. Obagi states "the habitual daily use of facial moisturizers can create a number of problems like moisturizer addiction, increased skin sensitivity, and possibly accelerated aging. (…) After a few months, (…) the skin becomes dependent on the moisturizers to combat false sensations of dryness and constant use is required." Therefore, when it comes to our face moisturizer recipe (in this case, a homemade lotion) we suggest it only be used to treat dry skin rather than as a routine practice.
Do not use on weepy skin conditions. This is not health advice. Please read our Health Disclaimer. 
Natural Face Moisturizer Recipe Ingredients
Before we begin making this natural face moisturizer recipe, if you think you'll create more waste by going out and buying these ingredients only once and never using them again, check out zero waste lotions by companies like Meow Meow Tweet instead. 
As mentioned earlier, we only use safe ingredients in this natural face moisturizer recipe that all have their own skin benefits. To start, the jojoba oil places a waterproof barrier over the skin, which creates the right environment for the skin barrier to repair itself. Likewise, glycerin is beneficial for very dry skin, because it's an effective humectant. Indeed, it pulls water from the deeper epidermis layers, which makes the skin swell and fills any holes in the skin, thus smoothening it out. Similarly to jojoba oil and glycerin, beeswax is helpful for dry skin. It moisturizes, softens, soothes and nourishes the skin while allowing the skin to breathe. It protects against irritants and helps lock moisture in. Next, lecithin is a great ingredient to use because it doesn't damage the intercellular lipids in the moisturizer. Finally, vitamin E oil acts as a preservative. However, it may not be the ideal ingredient if you are prone to breakouts and have pores that clog easily. 
Maximizing the Shelf Life of your Natural Face Moisturizer
Speaking of preservatives, it's important to know how to maximize the shelf life of your natural face moisturizer. A lotion such as this one is an emulsion that contains both hydrophilic and hydrophobic ingredients. It has a fine dispersion of minute droplets of water into oil. Whenever there's water in a cosmetic product, this affects its shelf-life, because it's easier for microorganisms to thrive in an environment that contains water. So, how do you limit the growth of bacteria or fungi and maximize your lotion's shelf life?
First, you need to disinfect all your tools either by boiling them for 10 minutes or by wiping them down with a 70% alcohol solution. If you choose to boil them, dry them before using them. Second, add vitamin E oil as a natural preservative. It will help prevent the oils in your mix (in this case, jojoba oil) from going rancid. Then, when you are filling your glass jar with the lotion, make sure to tap it down as you go to make sure you don't trap any oxygen in there which would speed up the oxidation process. Next, store your lotion in the fridge to discourage microorganisms from forming. It will keep for at least 2 months. Make sure to check for odd smells or discoloration. Finally, either use a pump bottle to dispense your lotion or use a sterilized spoon to scoop out what you need. Don't use your fingers if you can help it, and if you do, they should be clean and dry. 
To preserve the lotion an additional month, you can stir in Leucital liquid as a preservative at the very end of the lotion-making process. You will still want to keep the lotion refrigerated, but it will extend the shelf life to a total of 3 months instead of 2 months. Use 2% by weight of Leucital to the weight of the lotion. If your lotion weighs 50g, you'll use 1g of Leucital. 
Zero Waste Body Care & Cosmetics | FREE Sample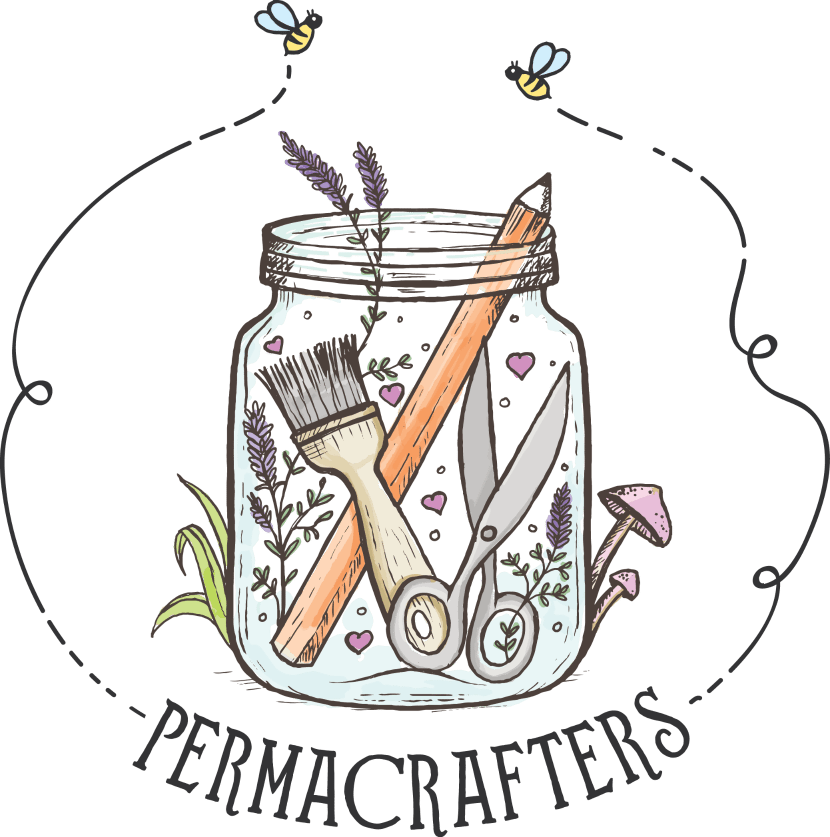 Sign up for FREE sample videos & PDFs from our Zero Waste Body Care course. 
How to make the Natural Face Moisturizer Recipe  
Ingredients & materials:
5.5 tbsp. of jojoba oil 

1 tbsp. of beeswax from abandoned hives (

MyWildMuse

)

1

⁄

4 tsp. of lecithin (GMO-free & soy-free from

Natural Nutra

)

3 tbsp. of glycerin (palm-oil free from

Aromatics International

)

5.5 tbsp. of hot water 

20 drops of vitamin E oil

tbsp. and tsp. measurers*

large bowl* 

stick blender*

2 pans for double boiler

sealable glass jar* 
 *Make sure they are properly disinfected as mentioned above.
Natural Face Moisturizer Recipe Steps: 
In a water bath, you'll melt the jojoba oil, beeswax and lecithin. Make sure it's not hotter than 70C. 

Separately, while it's melting, mix the glycerin and hot water.

Take the jojoba beeswax lecithin mix off the stovetop once everything is melted. 

The moment you see the beeswax start to harden on the edges of your bowl, grab your stick blender and begin blending.

Slowly add the glycerin water mix and keep blending it in little by little. The longer you mix, the fluffier it will get and it will eventually form a cream. All the water will be taken up into the cream if you blend it long enough.

Incorporate 20 drops of vitamin E oil.

Transfer it to a glass jar ideally with a pump. Tap it down as you go so as to not trap oxygen. Let it sit 20-30 min with the lid off.

If at this point you see any excess water that didn't incorporate properly, simply pour it out.

Store in the fridge for at least 2 months. 

Use the pump or a disinfected utensil to scoop out the lotion you need to apply it to your face.  
This natural face moisturizer recipe is ideal for use right before bedtime since it can leave your skin looking a bit shiny, but it's amazingly luxurious!
Have you tested this recipe? Let us know what you think in the comments below!
xx,
Christelle
P.S. If you loved this natural face moisturizer recipe, you may enjoy our other posts on body care including our Yarrow Infused Oil for Varicose Veins, our Soap Nuts for Skin Care post, or our post about the benefits of Handmade Soap.