10 Zero Waste Sunscreens | Nontoxic, Reef Safe, Lab Tested
Learn about the top 10 zero waste sunscreens in the US, Europe and Australia that are nontoxic, reef safe and lab tested. 
It can be tricky to navigate all the different sunscreen options on the market. For example, you find one that's palm oil free, but it's destroying coral reefs… or you find another that has zero waste packaging, but it doesn't even contain an active mineral ingredient. Don't worry. We've got you covered with these 10 zero waste sunscreen options that cover all the bases, and then some: these are all zero waste, nontoxic, reef safe, and lab tested.
Nontoxic Sunscreen
The zero waste sunscreens we selected all either have an excellent safety rating on the Environmental Working Group (EWG) database or contain only ingredients that have an excellent rating on this database. Thus, there is no use of chemical sunscreen ingredients like oxybenzone, but only one physical sunscreen ingredient which is non-nano zinc oxide. Another good option would be titanium dioxide, but we chose to stick to zinc oxide. That's because titanium dioxide has shortcomings when it comes to deep-tissue protection and when it's exposed to UV light, it creates more free radicals in the body. As for oxybenzone, the reason to avoid it is that while it is widely used in classic sunscreens, it is a toxic chemical that's easily absorbed by your skin. In fact, the EWG gives it a rating of 6-8 because of concerns due mostly to hormonal disruption and cellular level changes. 
Reef Safe Sunscreen
Common sunscreen ingredients like oxybenzone, octinoxate and octocrylene are toxic to marine life. Oxybenzone, in particular, affects wildlife, plants and coral reefs when it acculumates in the soil or groundwater. Indeed, it takes very little oxybenzone to damage coral reefs. According to Dr. Craig Downs, the Executive Director of the Haereticus Environmental Lab, it can cause adverse effects in coral at just 62 parts per trillion. That's the equivalent of 1 drop of water in 6.5 Olympic swimming pools. What's more, coral reefs are already bleaching due increasing ocean temperatures. While they only cover 1% of the ocean floor, they support 25% of marine life. With the compounded effects of oxybenzone killing them off, it's a serious environmental issue. The Florida Keys, for example, has already lost 99% of its coral reefs. Hawaii has also lost 40% and is taking action by banning the use of some of these chemical sunscreen ingredients starting in 2021.
Lab Tested Sunscreen
Why are we so hung up on having our zero waste sunscreen tested in a laboratory? For the same reason we don't make our own sunscreen: safety. It's easy to get the recipe wrong… even if you're a well-meaning Etsy seller. Unfortunately, there are many zero waste sunscreens sold on platforms like Etsy that don't necessarily contain an active mineral ingredient or, if they do, they don't have an official SPF rating. (That's because, in the States, the FDA is responsible for giving that rating, so you can't claim any SPF protection on your product unless it's been lab tested.)
So, why is it hard to DIY your own sunscreen short of being a professional? Because the amount of zinc oxide you add depends on particle size and on the types of carrier oils you're adding. In addition to that, zinc oxide tends to clump up and it might leave you with unprotected areas on your skin if it clumps. In addition, there's no guarantee that if it works the first time you try it, that it'll be stable and work the second time you use it a week later. Not to mention that if you use an oil like coconut oil in your sunscreen and that the zinc oxide clumps, your skin areas that were doused with just the oil will burn more readily. To me, it's not worth it for us, and even less so to even attempt to have you try a sunscreen DIY.
Zero Waste Body Care & Cosmetics | FREE Sample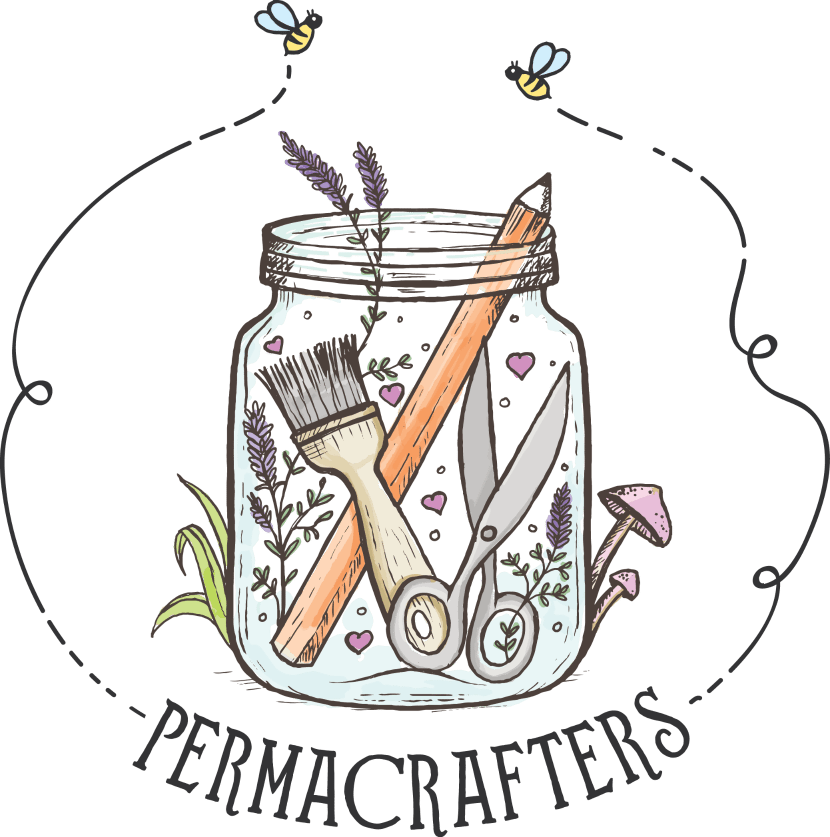 Sign up for FREE sample videos & PDFs from our Zero Waste Body Care course. 
The 10 Zero Waste Sunscreens that are Nontoxic, Reef Safe, and Lab Tested
These sunscreen options for the United States, Europe, and Australia are all broad spectrum (UVA and UVB protection), nontoxic, reef-safe, and lab tested. 
1. Butterbean Organics
My absolute favorite zero waste sunscreen is the compostable Sport Stick by Butterbean Organics, because I find it particularly hassle free to apply to myself and to my daughter. Also, I love their metallic 4oz pump bottle sunscreen. While the top plastic part isn't recyclable, the metallic bottle is. You can refill your bottle with their 12oz refill pack. It's not recyclable, but it's less packaging waste than re-ordering 4 more bottles.
2. Raw Elements
Next is Raw Elements, which currently has the most variety of zero waste sunscreens on the market. Our experience with this brand is very positive: their tinted moisturizing sunscreen doesn't leave your face shiny and it dries quickly. We've used it as foundation without any issues with staining our clothes. Additionally, their product is rated safe on the EWG network, getting a #1 score. Their Face + Body Sunscreen comes in a recyclable tin as does their Tinted Facial Moisturizer SPF 30. As for their Sunscreen Pump bottle, it's recyclable except for the plastic top and pump tube.
3. Badger
Badger is a B-corp that offers a water resistant zero waste sunscreen in a recyclable tin. Like others in this list, there's no animal testing to report, and they are Leaping Bunny certified. Their product is rated safe on the EWG network, getting a #1 score. Besides that, the sunscreens are made in a facility that's 100% solar powered and the leftover ingredients from manufacturing are all composted. Amazingly, in 2019 they diverted 96.5% of their trash to either recycle or repurpose it. (In fact, you can read more here about what they're doing to reduce plastic moving forward.) Find the sunscreen cream here.
4. Just Skin Food
Next, Just Skin Food offers sunscreen in a biodegradable paperboard tube made from organic ingredients and local beeswax. Equally important, their product is rated safe on the EWG network, getting a #1 score. Find their zero waste sunscreen here.
5. Pacific Beach Organics
Pacific Beach organics offers a water resistant white or tinted sunscreen in a recyclable tin. Also, their product is FDA-tested and rated safe on the EWG network, getting a #1 score. Purchase their tinted version here and their white version here.
6. Waxhead Sun Defense
Waxhead Sun Defense offers water resistant tinted sunscreen in a recyclable tin, which is the company's first step in their much larger plan to move away from single-use plastics and to switch some of their tubes to aluminum. Like many others in this list, their product is rated safe on the EWG network, getting a #1 score. Purchase their FDA-tested product here.
7. All Good
Next up is All Good, which offers water resistant sunscreen in a recyclable tin. Again, their product is rated safe on the EWG network, getting a #1 score. Purchase their product here for the regular or here for the tinted.
8. SunButter 
We're headed Down Under now to discover SunButter, an Australian company selling zero waste sunscreen in a recyclable tin. Unlike the other products in this list so far, it's actually vegan. Since they are an Australian company, their product isn't in the EWG database, so I plugged in all their ingredients and they all came out safe with #1 ratings. Their product is also tested and approved by the Therapeutic Good Administration. Find it here.
9. Suntribe
Now for Northern Europe! Suntribe is a Swedish company selling zero waste sunscreen in recyclable tins. What's unique about their offer is that they sell 4 colors: white, tinted, red and blue. Since they are Swedish, their product isn't in the EWG database. However, all their ingredients check out. The only thing to report is the iron oxides content which gets a score of #2 on EWG. Find their products here.
10. Not the Norm
Finally, we arrive in the UK to highlight Not the Norm, a company selling zero waste sunscreen in a tin. Their four ingredients all get #1 scores for safety on the EWG database, and the product has been lab tested according to EU standards. Find their products here.
Other Good Brands to Consider (But That Didn't Make the List)
Of course, there are other brands to consider, but that didn't quite make the cut as they didn't quite fit all our criteria. First is SurfDurt, which checks all the boxes except for their bamboo container doesn't separate easily from the metallic portion and must be soaked in warm water to help it detach. Second, there's EiRNYC that uses both zinc oxide and titanium dioxide. We're not hating on them at all, it's just that we specifically chose to highlight only sunscreens that use zinc oxide as their sole active ingredient. This is because its screening capability works for the entire UVA/UVB ranges, and we have a few concerns about titanium dioxide when it comes to deep-tissue protection & free radicals (scroll up to read more). Third, Meow Meow Tweet offers a zero waste sunscreen that didn't make it to this list because of its rose geranium oil content. Indeed, REACH classifies this ingredient as an eye & skin irritant that may also cause an allergic skin reaction. Moreover, the CLP Regulation (Classification, Labeling and Packaging) identified it as toxic to aquatic life with long lasting effects. Other than this, we have to say that in general we are big fans of Meow Meow Tweet products. Lastly, Avasol is another zero waste sunscreen brand that gets a #2 rating on the EWG database. The only reason they didn't make it to the final list is because of the lack of transparency about their "organic fragrance". To be clear, we wouldn't have listed these 4 brands here if they weren't generally good – they are worth checking out!
We hope this list of 10 Zero Waste Sunscreens that are broad spectrum, lab tested, nontoxic and reef safe is helpful for you as you navigate your options! Do you have more to add to this list that fit our criteria? Do you have a US-based vegan sunscreen that ticks all these boxes? If you have tips, please comment below!
Make sure to protect yourself from the sun with long sleeves, a hat, staying in the shade when you can, and of course, by applying your sunscreen!
xx,
Christelle
P.S. If you loved this post about zero waste sunscreens that are reef safe, lab tested and nontoxic, you might enjoy our other posts on body care, like our Body Scrub Recipe, our Face Moisturizer Recipe, or our Yarrow Infused Oil for Varicose Veins.