Finally, a Zero Waste Body Scrub Recipe that Won't Clog Your Drains
Learn how to make your own zero waste body scrub recipe with safe and eco-friendly ingredients that won't clog your drains. 
We love Earth-friendly skincare so much that we have a whole course dedicated to the topic ( Zero Waste Body Care & Cosmetics.). However, we also love green cleaning. So much so, that we couldn't stand idly by when we realized that our original (amazing) zero waste foot scrub recipe could be clogging up your drains if used regularly enough. In fact, 99% of body scrub recipes out there are made with oils that will clog your drains. However, I did some recipe-testing to finally get to the perfect zero waste body scrub recipe that won't clog your drains! 
Is using a zero waste body scrub necessary?
In most cases, using a body scrub regularly won't be necessary. Still, body scrubs can be helpful when dead cells on our skin don't shed completely, resulting in dry, flaky spots or clogged pores. Exfoliating can help prevent this by removing the dead skin cells and leaving room for new cells, resulting in smoother skin. However, if you're young and your skin is smooth, there's likely no need to use body scrubs. Over-exfoliating can stop the natural oil production of your skin, leaving it dry and irritated. Also, you could cause extra damage to your skin if you use body scrubs on inflamed skin or cuts.
Testing the zero waste body scrub recipe
 This recipe is not meant for the face, but for other parts of the body (excluding the genital area).  Always do a patch test in your elbow's crook before applying it to large areas of your body, to see how your skin reacts. This is not health advice. Please read our Health Disclaimer. 
Body Scrub Ingredients that Will Clog your Drains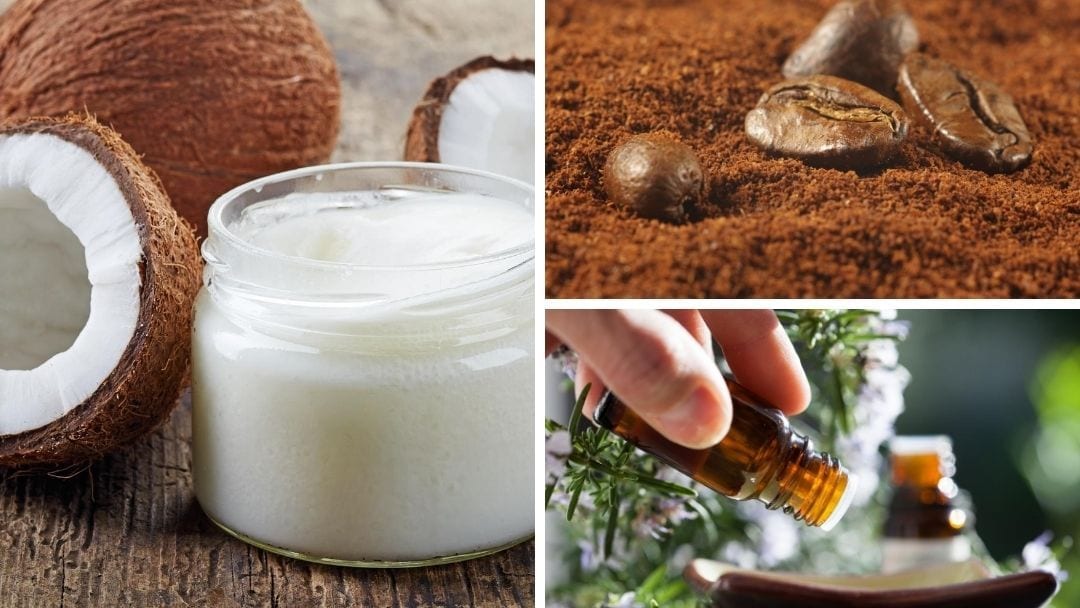 Oils 
A common ingredient in homemade body scrubs is coconut oil. The problem with coconut oil is that it can clog your drains, just like any other fat, oil or grease. That's because coconut oil is sticky and it gets clumpy when it's cold. If you live in a tropical region, you may never have an issue with coconut oil in your drains because it won't get clumpy. Some people let hot water down the drain for a short while after rinsing off the coconut oil from their bodies so that it doesn't clump up. This may or may not work, because you could still have clumping problems down the line and eventually end up with a clogged drain, leading to potential sewage back-ups that requires the help of a plumber. Some recommend using fractionated oil since it stays liquid even when it's cold, but I would expect there could still be clogging problems with this option if other things clump to it.
If you think pouring some oil down your drain is an unlikely cause of drain clogging, here's a pertinent statistic: about 50% of sewer blockages each year in both the USA and the UK are due to fats, oils and grease. To avoid any problems, these products must be processed in special facilities or turned into biodiesel. (Check out our Interview with Lyle Estill about Biofuels in our Environmental Activism Course!)
Coffee grounds
Coffee grounds can definitely clog the drain, even if you have a garbage disposal. If you're using body care products with coffee grounds, you can use a tub stopper of some sort so that the coffee grounds don't go down the drain. Then, you can remove them by hand and put them in your compost. 
Essential oils
 If your body scrub contains essential oils, and you're only using it on occasion, it won't be a major issue if a few droplets go down your drain. However, if scrubbing your body with an essential-oil scrub is a regular affair, consider taking the essential oils out of your zero waste body scrub recipe. These oils can be toxic to aquatic life and shouldn't get into the groundwater. 

Zero Waste Body Care & Cosmetics | FREE Sample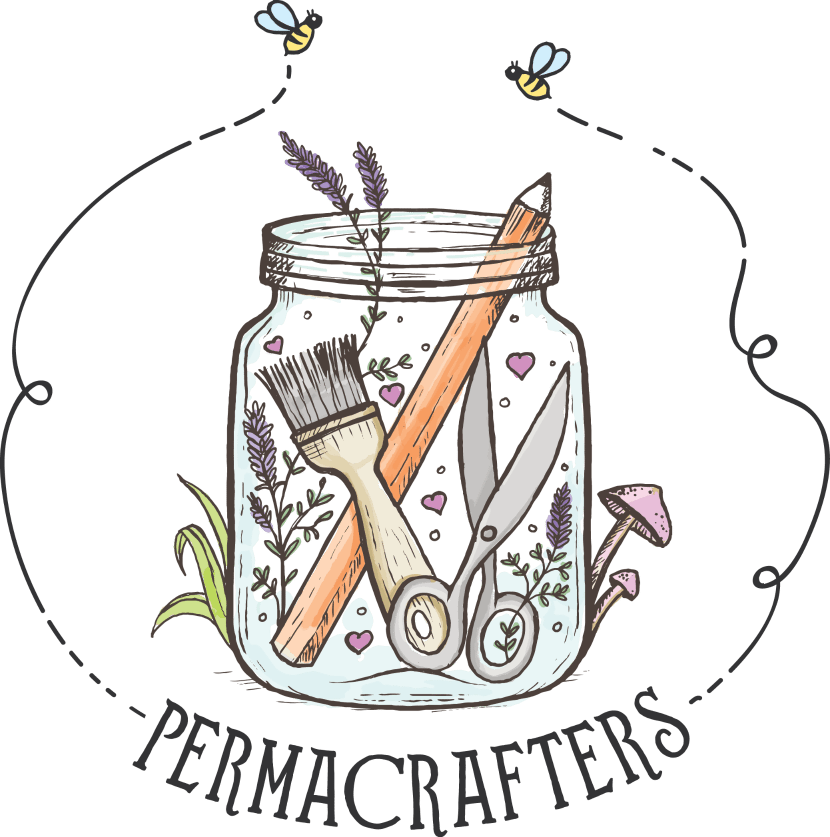 Sign up for FREE sample videos & PDFs from our Zero Waste Body Care course. 
Zero Waste Body Scrub Ingredients that Won't Clog your Drain
For our zero waste body scrub recipe, we are using sugar, aloe vera, and liquid Castile soap. 
Sugar
The exfoliating ingredient is sugar, which is a humectant, meaning that it absorbs moisture and helps hydrate your skin. Sugar is high in glycolic acid, which is often used in face peels to strip off the outer layers of dead skin. 
Aloe Vera
Aloe vera is an easy houseplant to care for and to either propagate or find secondhand on Facebook Marketplace. It provides essential nutrients for healthy skin. Indeed, it contains polysaccharides, enzymes, vitamins B2, B6, C, and E, minerals including selenium and manganese, and amino acids. You can use fresh aloe if you count on refrigerating and using the body scrub within 7 days, or shelf-stable aloe gel in a tube for a long-lasting body scrub.
Castile Soap
Unlike Castile bar soap, liquid Castile soap is produced with potassium hydroxide, making it a softer liquid soap and perfect for this DIY body scrub. We recommend Aromatics International Castile soap that doesn't contain palm oil and comes in a glass bottle.
The Zero Waste Body Scrub Recipe That Won't Clog your Drains
Recipe time: 10 minutes
Shelf Life: 1 week (fresh aloe, refrigerated) or shelf-stable (aloe gel with preservatives from Aromatics International)
Ingredients & materials:
1 part granulated white or brown sugar




0.5 parts aloe vera gel

0.25 parts liquid Castile soap
If you're using fresh aloe, make a small quantity only as it won't be shelf-stable.
Steps:
Wash your hands. 

Using shelf-stable tube aloe gel? Skip to step 7. If you're using fresh aloe, cut the base of the outer leaves of your aloe plant. Choose the ones that are nice and thick!

If you have sensitive skin, place the leaves upright and let the dark yellow resin drain for 10 minutes. 

Rinse and dry the leaves. 

Peel the outer layer of the leaves  with a vegetable peeler.

Scoop the gel out with a spoon. 

Using stick blender, blend the aloe vera gel until it's smooth and uniform.


Mix the aloe gel with the sugar and Castile soap in a bowl.

It's ready for use! Did you use fresh aloe? Use immediately or store in the fridge. It will last for up to a week. You used shelf-stable aloe? Your recipe is shelf-stable, just store it in a sealed container.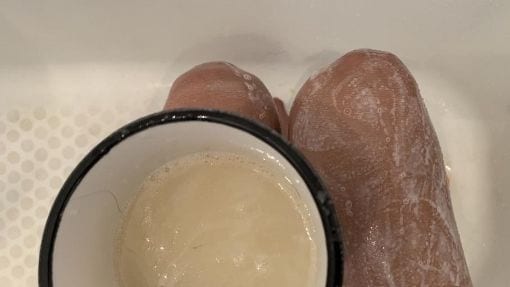 Once you've done a patch test, go ahead and enjoy a soothing and exfoliating body massage with this recipe! Make sure to clean your bathtub or shower after rinsing the body scrub off to avoid slipping.
Did you give it a try? Let us know what you think in the comments below! 
xx,
Cristina 
P.S. If you loved this zero waste body scrub recipe that won't clog your drains, you might enjoy our other posts on body care, including our Natural Face Moisturizer, our Yarrow Infused Oil for Varicose Veins,our Soap Nuts for Skin Care post, or our post about the benefits of Handmade Soap.