Turmeric Infusion | Boost Your Immune System
Trying to prevent a cold? Want to boost your immune system? This easy-to-make turmeric infusion is just what the herbalist ordered!
— Permacrafters gets commissions for purchases made through links in this post. We encourage you to prioritize secondhand goods whenever possible. —
Growing up in Peru, my aunt would make a delicious healing infusion whenever anyone in our family would catch a cold. Her soothing blend was a mix of citrus, ginger and honey to boost your immune system. I often recreated her recipe when I felt ill, to speed up my recovery and find comfort in the healing beverage of my childhood.
Several years ago, I added a twist to the recipe after a good friend of mine introduced me to turmeric, which boasts an abundance of healing properties. The warm turmeric infusion I make today has become my go-to recipe for colds. Drinking 2 to 3 cups of it while your symptoms last will help boost your immune system and ease your discomfort.
How does this turmeric infusion boost your immune system?
Orange and Lemon: 
The first ingredients are orange and lemon. Their vitamin C content supports a healthy immune system and produces white blood cells, that help fight against bacteria and viruses.
Ginger: 
Ginger is part of the mix. It has antioxidant, antimicrobial, antiviral, and anti-inflammatory properties. It has been shown to kill viruses responsible for upper respiratory infections. Since it is warming and decongesting, it eases coughs, sore throats and other cold or flu symptoms.
Turmeric: 
Turmeric, a close cousin to ginger, is an important part of the blend. This plant is basically a golden miracle spice: it can heal many digestive ailments, skin problems, heart disease and high blood pressure issues. I've added it to the healing infusion because it can boost your immune system. It has antioxidant, antimicrobial, anti-inflammatory. antibacterial and antiviral properties.
Honey: 
All these ingredients are mixed in with honey. Honey works wonders at soothing sore throats and also has antimicrobial properties that help fight colds. Warning: Children under the age of 1 should never be given honey because of the risk of botulism.  
Preparation Time: 20 min
Servings:  This turmeric infusion will yield about 20 teacups or 10 tea mugs.
Ingredients & Materials
:
1 and 1/3  cup honey
1 tbsp. turmeric
2 inches ginger, ground in a mortar
2 lemon, cut lengthwise in two and sliced thin
2 orange, cut lengthwise in two and sliced thin
The fresher the ingredients, the more potent the blend!
Steps:
Place the orange, lemon, and ginger slices in a bowl. Mix gently.
Evenly sprinkle the turmeric and add the honey. Mix the ingredients well.
Pour the blend into your jar.
Storing the turmeric infusion for later? Place the jar in your fridge. The mix will be good for up to a month.
Ready to serve? Scoop 1 tbsp. of the mix into your favorite tea cup (2 tbsp. if using a tea mug). Fill up your cup or mug with boiling water, let it steep and cool a bit, and enjoy your homemade turmeric infusion!
Will you give this turmeric infusion recipe a try next time you feel a cold coming on, to boost your immune system? Let us know what you think of this blend in the comments below!
If you liked this recipe, you might enjoy our Homemade Cough Syrup and our Homemade Elderberry Syrup Recipe.
Much love,
Cristina.
Herbal remedies are not a replacement for pharmaceuticals. If your cold symptoms don't improve in a timely manner or get worse, ask your doctor about relieving them with conventional medicine. Read our Health Disclaimer.
Herbal Remedies | FREE Trial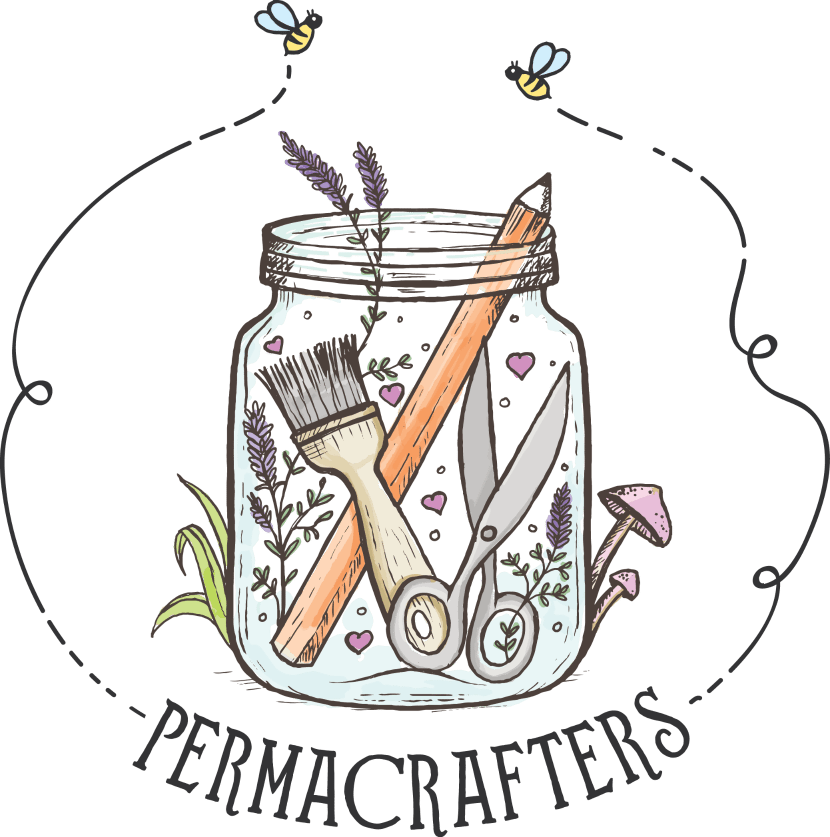 Join the free Herbal Remedies course sample to learn how to make a menstrual tincture and to learn basic foraging skills.