Low-Maintenance Houseplants that Clean the Air of Pollutants
Indoor air pollution is often far worse than outdoors. Here are 5 common indoor air pollutants, how you are being exposed to them, and 4 incredible houseplants that clean the air in your home.
— Permacrafters gets commissions for purchases made through links in this post. We encourage you to prioritize secondhand goods whenever possible. —
UPDATE from March 2020: Michael Warring, an engineer professor from Drexel University has strongly criticized the NASA study about plants cleaning the air. Read about the scientists who believe plants don't clean VOCs from the air by clicking here.
Our homes are our safe havens – or at least, they should be. It turns out that indoor air pollution affects most of us and could be making us sick. Clean indoor air is something I must admit I took for granted. At the time that we were filming our Conscious Cleaning 101 course, I was living in a nontoxic straw bale and cob home. I had spent the summer building and painting this earthen house with materials from the land with natural builder Greg Allen. So during my time living in that home, I didn't worry for a second about air pollution from harmful building materials, paints, or adhesives. The setting was also spectacular: in the woods, by a farm and pond at the wonderful Eco-Institute in Chapel Hill. It's only when I moved to the city of Basel, surrounded by cars and chemical industries, that I began to get concerned. I've been spending my time working indoors and started feeling sluggish. So, I decided to look more into what pollutants might be making me feel this way and putting my health at risk.
To my surprise, a study by the EPA showed that the air in our homes is much more polluted than outdoors, regardless of whether we live in the countryside or the city. Doctors call "sick building syndrome" unexplained symptoms of fatigue, eye, nose, or throat irritation, headaches, dizziness or nausea associated to spending time indoors. The causes of these symptoms are often attributed to indoor air pollution. There are many reasons the air in our homes can be polluted: cigarette smoke, radon, mold, carbon monoxide, carbon dioxide, volatile organic compounds (VOCs), and more. Among the air pollutants that most commonly pollute our homes are VOCs. They are hiding in the paint on our walls, in our furniture, on our food, and in our everyday products such as our cleaners or cosmetics. Here are a few to be aware of and where to look out for them:
Formaldehyde
Risks: human carcinogen, respiratory irritations
Exposure:
Household products: grocery bags, disposable sanitary products, paper towels, cosmetics, personal care products, disinfectants, fungicides and germicides
Construction materials: glues, plywood, fiberboard, fire retardants
Rugs
Benzene
Risks: human carcinogen, aplastic anemia (body stops producing enough new blood cells)
Exposure:
Paint, adhesives, cigarette smoke
Living near a petrol station
A garage entrance into your house
Trichloroethylene
Risks: known carcinogen + potentially congenital heart defects*
Exposure: this solvent is found in certain cleaners, wood stains, varnishes, finishes, lubricants, adhesives, and paint removers.
* Research shows that exposure to TCE may be linked to the development of congenital heart defects. I was diagnosed with such defects last year. So, who knows? Perhaps my mother was exposed to high levels of TCE in her home or in her water when she was pregnant with me. (Read about my open-heart surgery story here.)
Xylene
Risks: irritability, headaches, severe fatigue, depression, and more.
Exposure: Solvent in cleaning products. Used in paints, paint thinners, varnishes, and more.
Toluene*
Risks: fatigue, confusion, general weakness, nausea, and even memory loss or loss of appetite
Exposure:
Areas with heavy traffic
Areas with tobacco use
Found in gasoline, paints, paint thinners, adhesives, lacquers, and nail polishes
* Perhaps toluene is partially responsible for my sluggishness. After all, I now live right by traffic, surrounded by a community of smokers, with freshly painted walls in my apartment. Or maybe I'm just sluggish because I miss working with my Permacrafters partner extraordinaire, Cristina! 😉
The good news is that there are certain common houseplants that clean the air by removing these harmful chemicals through sequestration. In a 1989 NASA study, and a follow-up study shortly after, scientists placed houseplants in closed chambers with formaldehyde, benzene, trichloroethylene, xylene and ammonia. What they found was that certain plants sequester in their biomass up to 90% of these chemicals in the air within just 24 hours. Their recommendation for cleaner air in our homes is to have 1 air-filtering plant every 100 square feet (or every 9-10m2). In my case, that's only 7 plants for our entire apartment, which is completely feasible.
So what are some of these houseplants that clean the air?
The snake plant has long leaves with sharp ends. It is an ornamental houseplant that is very tolerant of low light conditions and little watering. It is well suited for a bathroom with little light, or a bedroom as it produces lots of oxygen during nighttime. It filters formaldehyde, benzene, trichloroethylene, xylene and toluene. Keep it away from your pets, as it is toxic if consumed. If you're on the lookout for a snake plant, ask your friends! You can take a cutting from their plant to propagate it, although it will take some patience. Chapel Hill/Carrboro locals, check out Fifth Season Gardening for their snake plant selection.
The red-edged dracaena's leaves are thin with red edges. This houseplant does well in low light and doesn't require much watering. This plant native to Madagascar is well suited for offices or homes. This is also one of several houseplants that clean the air. Like the snake plant, it filters all VOCs mentioned in this post other than ammonia. It can be propagated with cuttings, as well.
The weeping fig is a gorgeous tree with glossy leaves that can reach about 100 feet in natural conditions. It filters formadehyde, xylene and toluene from the air. You can even eat the plant's fruit. Careful, though: this plant is a common cause for indoor allergies. Its leaves contain latex, so those with latex allergies, beware!
English ivy is an evergreen climbing plant native to Europe and invasive in the United States. We use it to make Enligh Ivy laundry detergent due to its high saponin content. Little did we know it also filters formaldehyde, benzene, trichloroethylene, xylene and toluene from the air. When grown in controlled conditions, in pots indoors, it can be a wonderful houseplant. No need to buy any, it is quite easy to propagate. If it is common in your area, all you need is a plant cutting to get started. Remember not to plant it outdoors if it's not native to your region! Do not encourage its growth as it's damaging to the native plants.
These 4 air-filtering houseplants are perfect for purifying the air in our homes. If you are specifically looking for plants that sequester ammonia, look for Peace lily, Flamingo lily and Florist's chrysanthemum. Consider propagating your friends' plants or adopting the houseplants of folks who are moving away (check out Facebook Marketplace, for instance). If it's a new plant you are looking for, check out your local gardening store. We love Fifth Season Gardening in Carrboro: they only carry non-GMO plants and are a certified retailer of bird-friendly native plants.
Want the full scoop on which houseplants sequester what pollutant?
Download our handy chart for easy reference on the 29 plants that filter common indoor air pollutants!
Other than bringing these into your home to improve air quality, you can also aerate your home weekly to let out gasses from chemically-treated furniture, walls, food, and so on. You can also dust your plants weekly with a damp cloth or do what Cristina does and take them into your tub to give the leaves a good showering.
I now have houseplants after years of giving up on the idea. Growing greens at home and teaching an online course about sprouts & microgreens with Cristina has definitely helped me gain back my confidence that I will be a good houseplant mama.
Will you invite some of these houseplants that clean the air into your home? Let us know in the comments below which ones are your favorite!
With love,
Christelle
3-Day Green Cleaning Challenge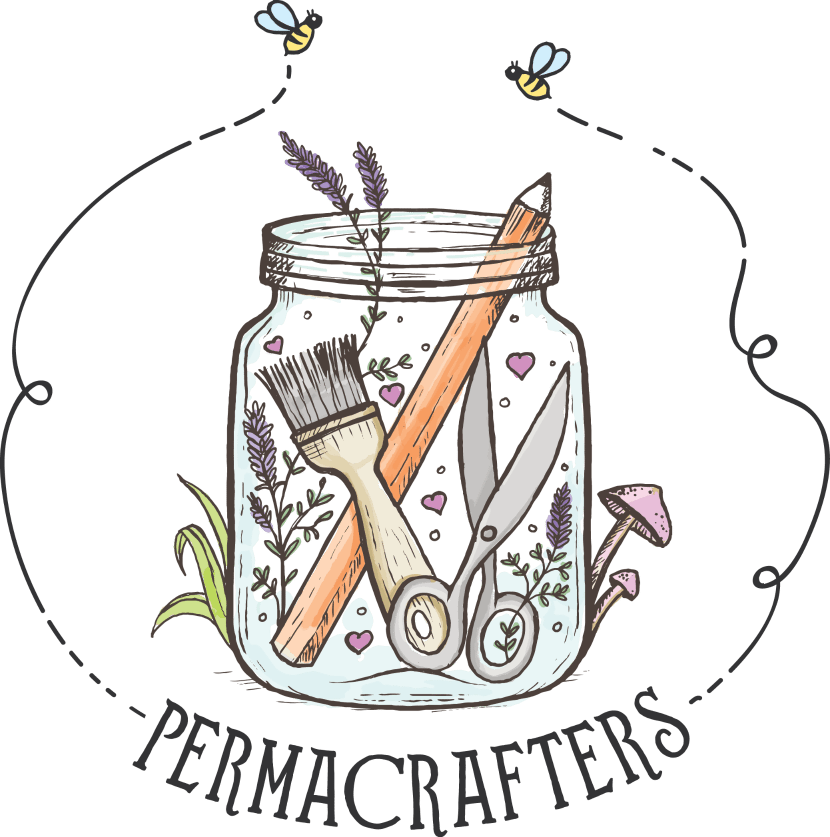 Join our FREE 3 day green cleaning challenge to make your own DIY products. Start your journey to a healthier home & planet!