How to Make Reusable Menstrual Pads
Here are your step-by-step instructions on how to make reusable menstrual pads for a plastic-free period and planet.
— Permacrafters gets commissions for purchases made through links in this post. We encourage you to prioritize secondhand goods whenever possible. —
With a little practice on the sewing machine, you can make your own reusable sanitary pads and ditch single-use menstrual products. Here's why I quit disposable pads and how I switched to DIY menstrual pads.
Why give up single-use sanitary pads?
The average menstruating person goes through 11,000 sanitary products in their lifetime. Pads, in particular, are the most widely used menstrual hygiene product in the world. This does not bode well for the environment.
Conventional pads are packed with plastic that can take up to 500 years to break down. Pads block up water treatment plants, end up in our waterways and oceans, and contribute to micro-plastic pollution. They also contain traces of banned toxic components and can cause irritations and infections.
What is the eco-friendly alternative to single-use pads?
Biodegradable and reusable cloth pads! Instead of throwing pads out to the dump after every use, simply wash menstrual cloth pads after use. They'll last about 5 years each, after which they can be cut up and composted (so long as they're 100% cotton). These reusable menstrual pads will generate lots of savings for you.
If you prefer to buy your own reusable menstrual pads, check out GladRags that are specifically made without plastic. This means you can compost them at the end of their life: GladRags Pantyliner, GladRags Organic Day Pads, GladRags Organic Night Pads. Beware of brands with cute designs which may contain plastic in their fabric and will not biodegrade (i.e. LunaPads). These brands are still amazing alternatives, but they are not zero waste.
If you are more of a crafter, you can sew your own pads with unique printed fabric!
How to Make Reusable Menstrual Pads
As I'm a sewing machine novice, it took me a few tries to get the sewing technique down, but I've got the hang of it now! I made 6 for myself that I rotate along with a few others I purchased. I just love making the cutest cloth pads with fox or llama printed fabric for myself and my friends.
IMPORTANT: These are only for low-flow period days or as a backup to the menstrual cup! For heavier-flow periods, an additional PUL layer is necessary. New tutorial for heavy-flow pads coming soon.
Time required: Sewing machine pros: 20 minutes. Sewing machine newbies: A couple hours.  
Supplies:
Pad template
Ruler
Thick sheet of paper (A3 or A4)
Pen or marker
Scissors
Pad and liner
Step-by-step instructions on how to make reusable menstrual pads:
Before starting:
Wash all the fabric so it can shrink. If you are a sewing machine novice, test out your skills on some old fabric before using the nice fabric.
Make your pad template:
Draw a rectangle on your paper 16cm x 25cm and cut it out.
Fold it twice in half: lengthwise, then widthwise.
For the pad wings, draw a rectangle 3cm x 4.5 cm on your template, specifically as shown in the photo or tutorial video below.
Using the photo or video below for guidance, draw a straight line up from the pad wing, then a curved line.
Cut out the area at the top right and unfold the paper. You have your final pad template.
Download your FREE cloth pad template!
Sew your own reusable menstrual pads for a plastic-free period and planet.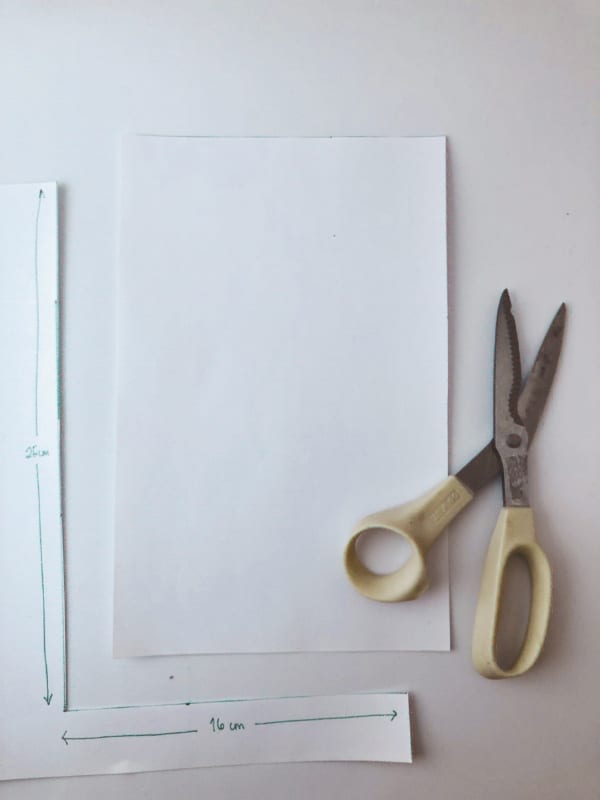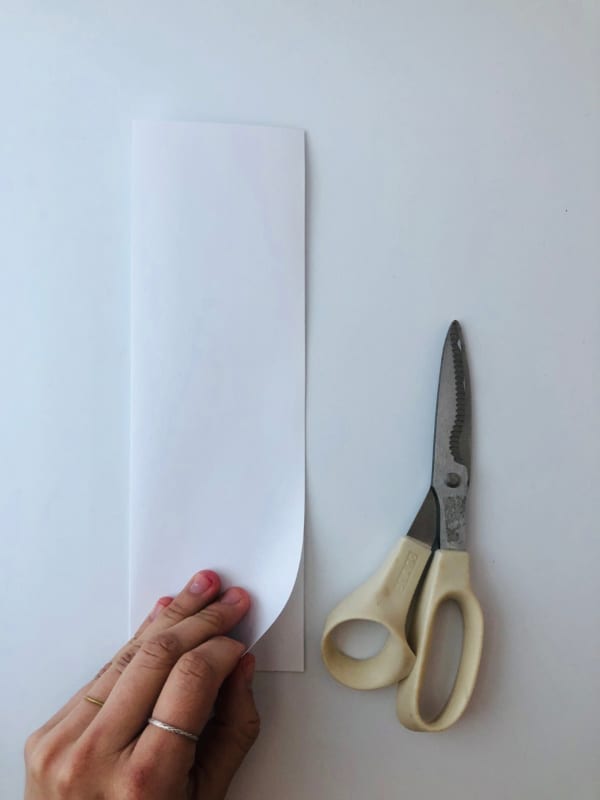 Sew your pad:
Cut out 2 rectangles of your printed fabric 20cm x 29cm. (The extra fabric here will make the sewing easier if you're a beginner, so that the rounded pad ends don't get scrunched up).
Take these two pieces of fabric and place them evenly against each other, making sure the sides of the fabric with the design on it are touching each other.
Now, use the pad template to draw the pad shape onto your printed fabric rectangles.
Secure the rectangles together with some pins.
Sew all around your pad, wings included.
Cut off the extra fabric – get close to the stitches, but not so close that you'll pop a stitch. (Optional: You can also make a cut diagonally on the corners of the wings without popping the stitches. This will help your wings look nice & rectangular when you turn them inside out.)
Cut a small straight opening in the middle of your pad on one side of the pad. Push your fabric through that hole to turn it inside out. Take your time doing this so you don't rip the fabric. You can use your scissors to poke inside the pad to help flatten the corners. (If you wish, you can iron it out to flatten it, too.)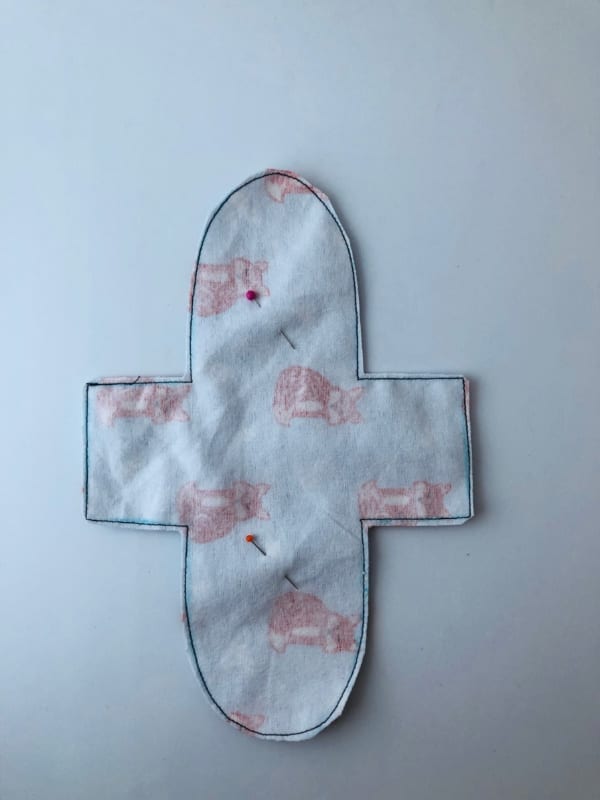 Sew your liner:
Cut out two rectangles 15cm x 29cm from the black fabric.
Take these two pieces of fabric and place them evenly against each other.
Fold the wings of your pad template and draw the pad liner on the top black fabric.
Pin the 2 rectangles together, then sew together.
Cut an opening in the middle of the liner, on one side of the liner, and turn the fabric inside out.
Final steps:
Sew the liner onto the pad with your sewing machine.
To make sure the wings hold together, you can either use Velcro, a button, or metal snaps. You can invest in a snapper tool if you want and put snaps on the pad, because they are very hard to sew on. I managed to, but it was tough. I used both snaps and leftover Velcro that I had, and the Velcro option was much easier.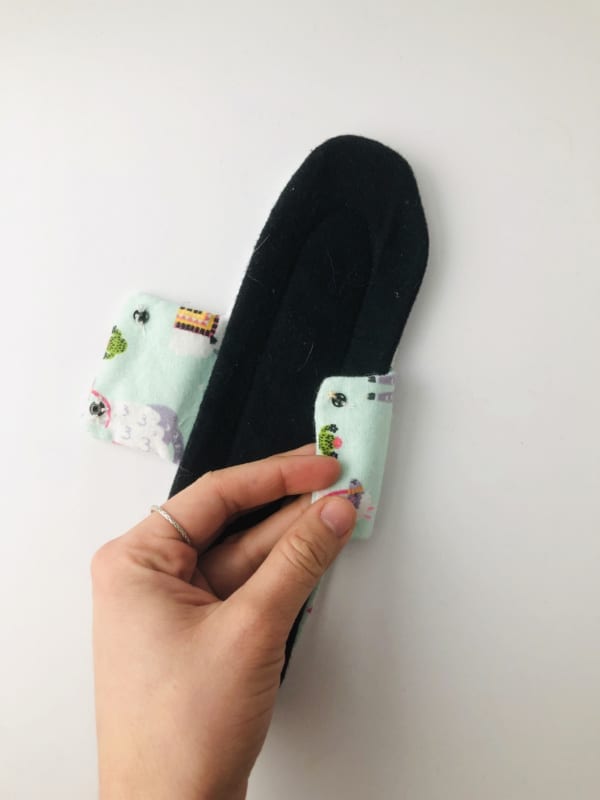 Maintenance:
How to wash reusable pads: Wash your pads at the most 5 days after use with your regular laundry load. You may soak them in water beforehand if you wish, to avoid staining (not necessary if you used a black liner). simply use a mix of baking soda, washing soda, and sodium percarbonate as my laundry cleaner for pads. Do not use soap, bleach or softener (including vinegar) on your pads. Hang dry for durability or machine dry on low heat if you must. Click to learn about our green cleaning class.
At the end of the reusable menstrual pad's lifespan, make sure to cut your pad up into small pieces and compost it (if you've used 100% cotton). Don't forget to get rid of the Velcro or metallic snaps first (reuse these if possible).
Did you love learning about how to make reusable menstrual pads? Let us know in the comments below how your crafting experiment goes!
Don't know how to sew? Your community library or local thrift store (like the Scrap Exchange) might offer sewing classes or even rent their sewing machines.
And if you're missing out on the period fun because you are pregnant, check out our blog post on 7 tips for secondhand baby gear.
Have an eco-friendly period & see you soon!
Cristina
Want to learn more about Zero Waste menstruation?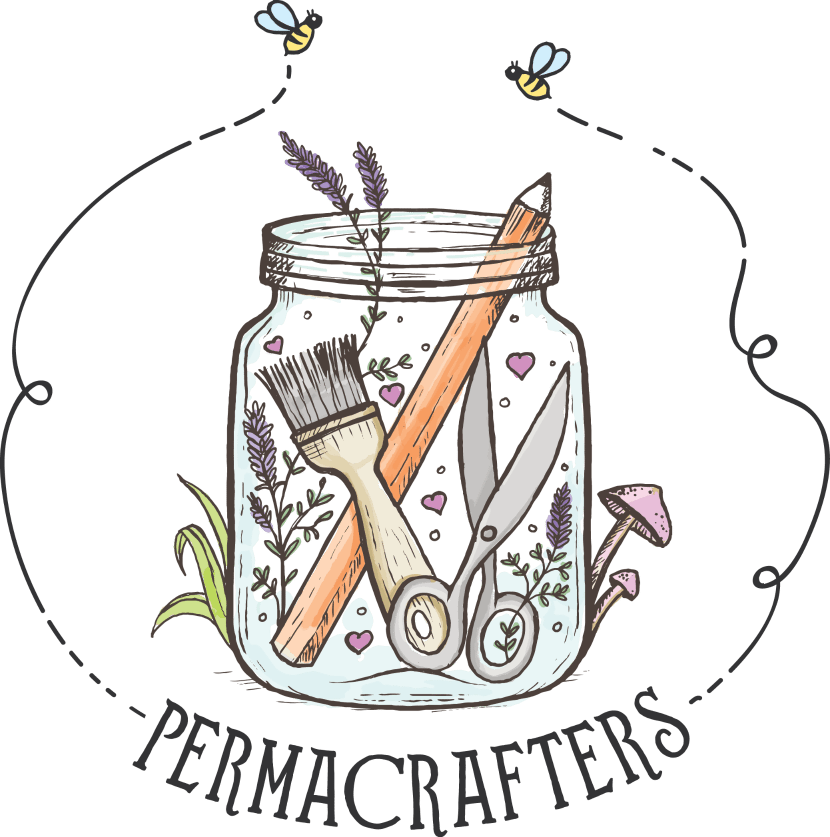 You're in luck! Sign up now for our ONLINE VIDEO COURSE that walks you through all your Earth-friendly menstruation options, from cloths pads, to cups, period underwear and more. It also explores herbal remedies and practices for managing period cramps.