Are you dreaming of learning exciting new skills to lead a healthy & eco-friendly life?
Join the Zero Waste School
Click to sign up now!
Sign up anytime for FREE Sample videos of the Zero Waste School
You get immediate access to 3 hours of sample videos and ebooks from each of our 8 courses:
•  Intro to Zero Waste Living  •
•  Green Cleaning •
 • Zero Waste Body Care & Cosmetics •
•  Zero Waste Period •
•  Herbal Remedies for Common Ailments •
•  Growing Sprouts & Microgreens •
•  Secondhand Living •
•  Environmental Activism •
SIGN UP NOW!
This program is for you if you want to invest in:
Personal Growth
You care deeply about our Planet and your health, and you're ready to make positive life changes.
Eco-Learning
You're excited about a year-long program that presents brand new topics each season on low waste toxic-free living.
Community
You're eager to have a supportive online community to help you achieve your goals and to share your successes.
You aspire to confidently craft your own cleaning products, body care preparations, herbal remedies and even menstrual care products!
Why this program was created…
Growing up, Christelle was craving information about how to care for the environment. Her primary school teachers insisted recycling was the answer, but she had an inkling there was more she could do. So, as an adult, she began managing programs to reforest clear-cut tropical landscapes and participating in international campaigns to stop big oil from destroying biodiverse habitats. This was all important and fulfilling work. However, at the end of the day, she was still eager to make meaningful changes in her personal life, too.
 After all, she didn't know how to sprout a seed, how to compost, or how to make her own herbal remedies when she caught a cold. There were so many topics she was curious about, like how to clean her home with safe homemade products… how to efficiently reduce waste in her home… or how to be an effective activist. So, she carved out time for self-development, and to delve into permaculture! A few years later, she met Cristina, a Peruvian woman absolutely fond of crafting and eager to learn about environmental protection. The permaculturist and the crafter made the perfect team: the Permacrafters. Together, they learned how to craft their own eco-friendly & safe body care products… switched to having zero waste periods… and began prioritizing secondhand belongings!
They gathered all the most valuable information about transitioning to a lifestyle that's respectful of the environment, and compiled it into this hands-on year-long program. If you're longing to have the resources and skills at your fingertips to jumpstart or revitalize your journey to eco-friendly living, this is the program for you!
Zero Waste School: 12-Month Curriculum
With every passing season, you'll unlock new video courses and e-workbooks, chock-full of tutorials, crafting projects, lifestyle tips, quizzes, and more!
Introduction to Zero Waste Living
Start your journey with our intro class on Zero Waste Living. Learn what the zero waste movement is all about and the 5Rs (refuse, reduce, reuse, recycle, rot). This class also talks about perfection & privilege in regards to living zero waste.
Green Cleaning minus the Greenwashing B.S.
This Spring, learn how to consciously clean your home with safe, zero waste recipes. This class includes over 2 hours of video lessons and tutorials, a 250+ page eBook filled with DIY projects & hacks, checklists, guidelines, and more. You'll be able to effectively sanitize your home while avoiding toxic cleaners and protecting your health. Click for class curriculum. 
Zero Waste Body Care & Cosmetics
In the Summer, you'll learn everything you've wanted to know about zero waste face care, body care, hair care, dental care, makeup and nail polish, and basic herbal treatments for skin problems. This class includes around 4 hours of video lessons and tutorials, and a 330-page eBook packed with safe DIY recipes. Click for class curriculum.
Zero Waste Period
In the Autumn, learn about Earth-friendly menstruation options, from cloth pads, to cups, period underwear, free flow instinct, and more. The course also explores herbal remedies and practices for managing period cramps. It includes over 1 hour of video lessons and tutorials and a 50-page eBook. Click for class curriculum.
Herbal Remedies for Common Ailments
The second class on your syllabus in the Autumn is about herbal medicine. You'll understand the basics of making your own herbal preparations, including alcoholic and vinegar tinctures, infusions and decoctions, medicinal syrups, lozenges, compresses, poultices, and salves. We'll make remedies for common ailments, from colds, to pain, to anxiety, and more. The course includes 2 hours of video lessons and tutorials, and a 200-page eBook. Click for class curriculum.  
Secondhand Living
This course will touch upon the environmental and financial benefits of buying or acquiring secondhand goods as opposed to new. It will explore the best places and ways to easily obtain secondhand belongings. We'll even delve into many ways to prioritize existing items over new ones. It explores everything from thrifting, to sharing, trading, borrowing, repairing, and creative reuse.
How to Grow Sprouts and Microgreens
In the Winter, delve into growing sprouts & microgreens indoors. These plants are nutrient-dense, protein-rich, living foods that can be grown year-round in your home. The course includes 1 hour of video lessons and tutorials, and a 100-page eBook. Click for class curriculum.
Environmental Activism
The climate crisis requires unprecedented international changes to take place within the next 11 years to limit the environmental catastrophe. How can we, as activists, influence governments and businesses to make the ambitious changes needed? We'll explore different ways to be an effective activist.
What does the Zero Waste School include?
Lifetime access to the video courses
for all 8 courses (25+ hours)
7 illustrated eBooks (over 1,300 pages)
that contain all the information from the courses 
Review questions
to help you assimilate the class information
A 260-page PDF workbook with the cover beautifully designed by Eco with Em.
A 330-page PDF workbook, that contains all the information from modules 1-50, helpful checklists and guidelines.
A 210-page PDF workbook, that contains all the information from modules 1-22, helpful checklists and guidelines.
A 228-page PDF workbook, beautifully designed, that contains all the information from modules 1-22.
A 418-page PDF workbook, that contains all the information from modules 1-26, helpful graphics and quotes.
A 88-page PDF workbook, beautifully designed, that contains all the information from modules 1-15.
Access to an exclusive student forum
You will have access to a supportive online community hosted on Facebook to submit your questions and share your successes or difficulties. It's a wonderful opportunity to get feedback and motivate one another.
Access to workshop updates
As we add content to our workshop over time, you will have access to all updated information.
Seasonal Q & A Sessions
Submit your questions or concerns so they may be addressed in depth, in video responses with each passing season.
you had the resources handy to drastically reduce your waste, environmental impact, and exposure to toxic chemicals.
you could learn about the green topics you're most excited about, on an engaging platform with like-minded students.
you could confidently craft your own cleaning products, body care preparations, herbal remedies and even menstrual care products!
Frequently Asked Questions
Do I have to follow the courses in order?
No, you don't need to. However, we find that it helps students stay on track to follow along the planned schedule. It also helps students stay involved with the online community and discussion topics. We will prompt you every couple of months to begin or complete the scheduled courses.
What if I live in the Southern Hemisphere? What course do I begin with?
If you live in the Southern Hemisphere, you'll be prompted to follow the Northern Hemisphere schedule in 2019. This is simply because we have yet to finalize editing for the Fall and Winter video programs.
Will I have immediate access to all the classes?
When you pay in full, you will have immediate access to the classes that have already been finalized (Green Cleaning, Sprouting, Zero Waste Living). The other courses you'll gain access to as soon as they are finalized. However, you won't be prompted to begin these courses until your schedule indicates so.
If you pay monthly, the content will be dripped seasonally.
Can I watch the courses on any device?
The video courses can be viewed on desktop, laptop, tablet, and smartphone.
How long do I have access to the courses for?
Forever! Once you have completed the one-time annual payment, or all 12 monthly payments, the courses are yours to keep, for life! 
I don't get periods. Can I get credit for another class in place of the Zero Waste Menstruation class?
If you don't menstruate, please reach out to us about possibly gaining access to a future class of equivalent value, or receiving a discount on future courses.
I already signed up for another Permacrafters class. Do I get a discount on this program?
Once I've completed this year, will there be a Second Year program with new class topics for 2020?
Love your enthusiasm! It's uncertain whether we will run a sophomore program. However, we certainly intend on creating more courses on fermentation, eco-parenting, composting, and so on.
Is this a vegan program?
No. The animal products you will see us use in this class are beeswax and honey from local beekeepers. As a former beekeeper, it's critical for me to purchase bee products only from sources that I trust. The beeswax was from abandoned hives, and the honey that was collected was surplus honey. If you do not wish to use bee products, this class may not be for you. However, the majority of our recipes do not call for bee products.
In addition to this, our activism class will explore the many benefits of a plant-based diet for the environment.
What are my teacher's qualifications?
Christelle Siohan (B.A. and M.A. in Environmental Studies) is environmental educator from Geneva, Switzerland, with a life-long passion for protecting the environment. 
Childhood: At age 7, she boldly stated she would save the environment and all animals, and threatened to shut down all power plants and industries herself (strong start, right?!). In her early childhood, she took it down a notch and began by running a recycling project at her school, leading a reforestation project in her town, and caring for injured birds. Her first job experience at 13 was at an environmental nonprofit, which protected biodiversity in the Swiss Alps.
Young Adult: She volunteered her time at turtle sanctuaries, monitoring dolphin activity in the Mediterranean, and at Power Shift conferences. She received her Bachelor's in Environmental Studies from Connecticut College and her Master's in Natural Resources Management and Sustainable Development from the United Nations University for Peace in Costa Rica. She's interned and worked in environmental organizations, including Greenpeace, the United Nations Environment Program, and the World Wildlife Fund. She led tropical reforestation programs in Ecuador with OneAction. She's been an environmental educator in Florida public schools, in Costa Rica at the Monteverde Institute, in Swiss private schools, and at the Eco-Institute in North Carolina.
Adult: She completed the Permaculture School at the Ashevillage Institute where she received her Permaculture Design Certificate. She also graduated from the Bee School in Orange County, NC, after which she became a beekeeper. She's also studied foraging, herbalism, and botany in North Carolina and Connecticut, where she received the Betty Flanders Thompson prize for excellence in botany.
Still have questions? Send us a message!
30-day money back guarantee
We are confident that if you apply yourself by watching all the videos and following the instructions that you will be fully satisfied. We are giving you a full month to try out our school. On the small chance it didn't meet your expectations, we will happily give you a full refund within 30 days of your purchase, so long as you have completed the video tutorials.
What students are saying about the Zero Waste School…
Allison K.
"The Permacrafters Zero Waste School is my favorite resource for learning about how to make this lifestyle work. Their hands-on approach goes way beyond the ordinary tutorial, and the practical applications for all the DIYs are endless. I've found myself wanting to make everything they demonstrate — and inspired to use my new knowledge in other ways too! And yes, I'm also here for the humor!"
Gilly Welling
"My choice to join the Zero Waste school was my commitment to myself to start putting pen to paper, to start walking the talk and taking responsibility for my life. I have the luxury to choose what sort of citizen I want to be and Permacrafters is making it easier for me to make the right choice. Just knowing that a selection of tailored courses and practical advice is/are one click away makes taking action that much easier. 
Why not apply the same caution I use for the food I buy to the products which I clean my body and house with? 
It's about time a comprehensive platform was created where bitesize information is available to the everyone.
Thanks to the Permacrafters for giving me the tools I need to finally start walking the talk. I have found a community of like minded folks to share ideas and questions with, I have found content which I trust and which is  easily accessible. Now it's up to me to commit.  
If you don't know where to start, start here."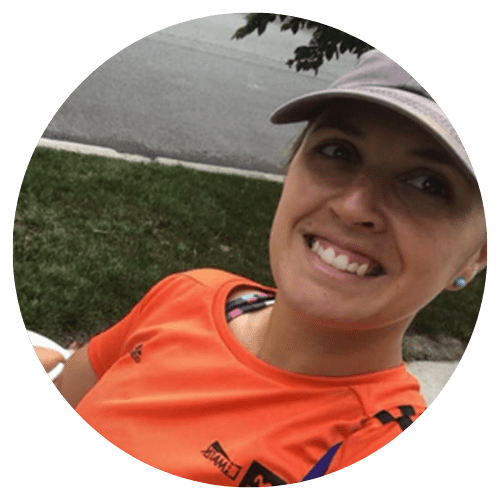 Silvana Freire
"Zero waste school has been an eye-opening experience to me. I've not only learned about products and practices that are safer for me and the environment but understood that becoming zero waste is a journey and every bit of effort matters. Zero waste school has inspired so many positive changes in my life. Even with a hectic and busy schedule I've come to enjoy the pleasure of growing my own sprouts and microgreens, composting my food scraps, and making some of my cleaning products. But most important, its lessons have taught me the relevance and significance behind those changes, turning them into sustainable commitments. Christelle and Cristina have a very friendly, easygoing and genuine way of sharing their knowledge and experience with you, and I believe that's fundamentally what makes this an incredible course."
Gilly Welling
@permaculture.mama
I'm ready to join the zero waste journey!
Total Value of the 8 Courses: $854
Bundle & Save: $854 $319
FREE Sample
No credit card needed
Lifetime access

Sample ebook and video from each course (2h 45min)

Access to the Resource Library
Payment Plan
12 monthly payments
Lifetime access to the 8 video courses

7 illustrated eBooks

Review questions

Access to an exclusive student forum

Access to workshops updates

Seasonal Q & A Sessions

Content dripping

Save $434 with this bundle deal!
Full Payment Price
One-time payment
Lifetime access to the 8 video courses

7 illustrated eBooks

Review questions

Access to an exclusive student forum

Access to workshops updates

Seasonal Q & A Sessions

Immediate access to all available courses

Save $101 when you pay in full!

Save $535 with this bundle deal!